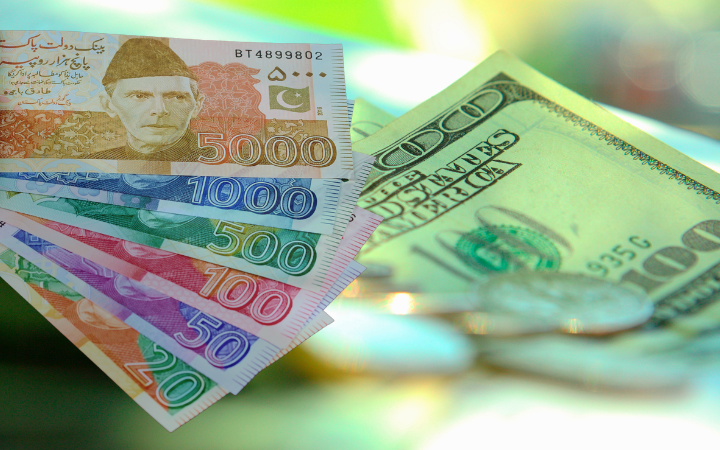 In interbank transactions, worth of Pakistani rupee reached all time low on 21st of September, 2022. It may further go down in coming days, keeping in view the current declining trend, however its worse of until now. USD was valued at 140.30 against Pakistani Rupee in interbank. However, anyone interested in opening Line of Credit (LC) for imports was sold $1 USD for Rs. 141. This is all time low till now.
When alliance of around 13 parties, who call themselves Pakistan Democratic Movement (PDM), came into power, USD was valued at around 178 against Rupee. This price was already much higher as Pakistani currency had already dropped due to political instability which was created when PDM was trying to take over the country's government after ousting the Pakistan Tehreek e Insaaf (PTI).
Few days back after International Monetary Fund (IMF) resumed its bail out program for Pakistan and transferred $1.17 Billion USD to Pakistan, the worth of Pakistani currency was similar as today. But soon after Pakistani Rupee started getting stronger and stronger to the point that once USD was valued at around Rs. 118 in interbank. However, soon after things started getting back due to many factors. These destabilizing factors include political instability and davestation by floods across the country.
Currently due to these factors described above, the foreign investor confidence in Pakistan for investment is at lowest, same is situation of local investors. Same is reason the Pakistan Stock Exchange (PSX) is also feeling the pressure of economy going through bad times.
PTI, which turns out to be the party most popular in people of Pakistan but out of power, insists that early elections are the only solution to the economy under pressure. As, according to them the alliance of nearly all parties of country excluding them, is unnatural and was formed on the will of some foreign operators to oust Imran Khan and his party from the power. So according to PTI chairman, Imran Khan, Pakistan's economic situation cannot get better under the rule of so called "Imported Regime" formally known as PDM.