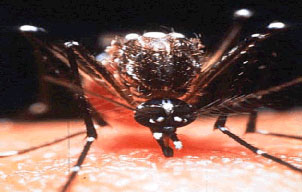 Dengue fever, which spreads from one human to other through mosquito bite, is spreading in Pakistan more rapidly than the fire in the bushes. Official figures already reported 6147 patients and out of which 5715 are told from the city of Lahore in Pakistan. A figure even bigger than the official figures was even not reported.
A recent death in thatta Sindh and 3 recently reported deaths in Lahore, Punjab have contributed to this seasons dengue death toll and it reached to the 32 reported deaths as we speak. Even more are most likely to be the unreported fatalities due to dengue fever.
All over Pakistan city of Lahore have been most active in terms of dengue outreach, despite claims of Punjab government, they have not able to eradicate the mosquitoes from the city and it cost was payed by people in terms of rapidly spreading dengue fever.
All over Pakistan the spray campaigns have been run by provincial governments to eradicate the dengue fever but Punjab government seem to be struggling in getting rid of the dengue mosquito, its told that use substandard spray material does not turned out effective in eradicating the mosquitoes in Punjab and this contributed to dengue fever outreach.
Dengue fever is one nasty disease where the patient may die due to the shortage of platelets in blood or may survive ultimately if he/she can survive the critical first week of the disease.
We had already done a post which explains about how to be safe from dengue fever and what are symptoms/treatment of disease, so you must read that useful piece of information.
Update: Sep 20, 1:00 am : Death toll risen to the 40 death via dengue fever in this season in Pakistan, most of them belong to the city of Lahore. Government of Punjab have to step the effort up a notch to fix the dengue situation in the city of Lahore and overall in Punjab.
Update: Sep 21, 11:30 am : Dengue death toll rises to 44 deaths country wide, new deaths included two in hospitals of Lahore. Punjab government's spokes person claimed that they have distributed 500,000 anti-dengue kits in city of Lahore. These kits included spray pump, lotion and an informative brochure in each kit.
We will keep you updated and informed. You can subscribe to us via email or follow us on Facebook and twitter, all from right side of this page.