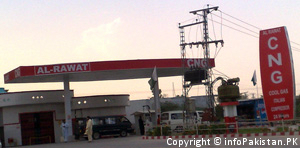 Earlier, this has been proposed by the Federal Government of Pakistan to close the CNG stations for three months. A final decision on this is yet to come but the proposed period starts from 1st Nov, 2009.
What ever happens in this regard but I am sorry to say that Federal Government will have to rethink on their strategies. As we all know that closing down CNG will increase the goods transportation costs to at least five times of what they are currently. So this will definitely speed up the inflation. Currently as government must think of slowing down the on going inflation, they are busy in ideas which will definitely increase it.
Moreover we were hearing the news of shortage of petrol in Peshawar and other areas of country a month ago and also petroleum companies were out of stock in such conditions how could you think of closing down the CNG stations for three months. If decision like this comes from the government, it would be silliest thing ever, that is what we think.