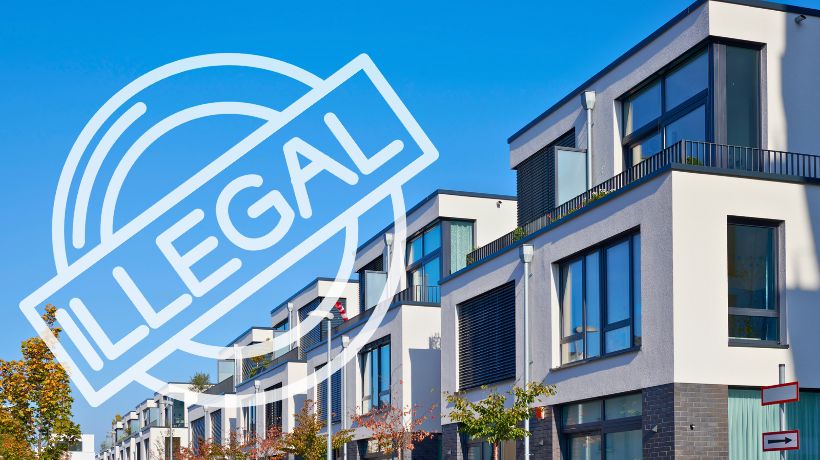 Rawalpindi Development Authority (RDA) is a government sector corporation and authority responsible for providing Municipal Town services in Rawalpindi City, Punjab Pakistan. RDA was established in 1989 to improve, enhance and implement the growth plan for the city of Rawalpindi.
As the crackdown has been initiated against illegal housing projects, the Director General ordered the officials to monitor the activities of illegal housing projects in the city. According to the recent information the notices have been sent by the Director General, RDA to the owners of five illegal housing projects in different areas of Rawalpindi, which are as follows.
Green Lake City, Dhoke Bhaia Rawat
Safanza New Era, Chak Beli Khan Road
Ralla Gujran, Chak Beli Khan Road
Royal Ghar (Apna Ghar), Mouza Paryal, Chak Beli Khan Road
New Iqra City, Mouza Dheri Jorian, Rawat Rawalpindi
Hoon Farm House, Mouza Adyala Road Rawalpindi
A meeting was held by the Director General of RDA, Saif Anwar Jappa against illegal projects to review the following illegal land conversion, illegal subdivision and illegal advertising and marketing of housing projects.
Director General, RDA decided to send an information letter to the Pakistan Telecommunication Authority (PTA), Federal Investigation Agency (FIA Cyber Crime Wing) Islamabad and the Federal Board of Revenue (FBR) to take strong action against the owners.
Infact, First Information Reports (FIRs) have been registered against the owners of all these housing societies. The individuals against whom the FIRs have been registered include Chaudhry Muhammad Jahangir, Nazim Bashir, Syed Abdul Wahid, Jabar Khan and Col (Retd) Muhammad Tariq.
He also advised to take strict action on the advertisement and marketing of illegal schemes due to the rules violation. He decided to lodge FIRs against the owners and advertisers on illegal advertisement for misleading the public. The DG has advised the public to abstain from spending money on such illegal projects and always verify the status of housing schemes before investing money and check RDA website to collect proper information about any housing scheme.
When it comes to the properties and housing schemes, in Pakistan only few people go by the book and take necessary approvals in order to launch a new commercial building or a housing scheme. Lots of others just launch a project and start collecting money from investors or people interested in buying a plot, shop or an apartment. Also, authorities should like RDA and more like it, should be even more strict about it, they usually take action much later, when money of lots of innocent people is already poured into projects.
In that case of late action, the individuals who are invested in the property, suffer more than the owner etc. As there are people who invest all their whole life savings in a property in a hope to get a return or in hope that their money keeps its value that way.
One thing which authorities like RDA can do is, keep an eye on all marketing campaigns by the new housing societies, malls and apartment buildings, and if they see something which is not approved, cope with them as soon as possible. Quick action in this regard is necessary, otherwise they will have a chance to collect the money from lots of people and later if society or building is declared illegal, those people will suffer.
One more thing here, people will also need to keep an eye on what is approved and what is not. Especially, before investing in a project, do check with relevant authorities to check if the project has all the necessary approvals. Also when you meet with representatives of specific property, the first question must be about the approvals.